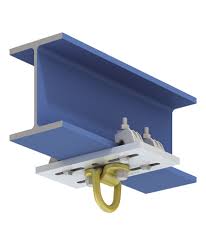 Lindapter was established in 1934 by Bradford Engineer Henry Lindsey.
He invented an entirely new concept of connecting steelwork– simple and fast clamping as opposed to often difficult and time consuming drilling or welding.
The vast product range has diversified from the original 1934 invention of the malleable iron hook-bolt adapter. Today the distinguished array of products includes steelwork, cavity, decking, support and floor fixings, in addition to bespoke connection development. Lindapter clamping systems are used throughout the world, on widely varied projects ranging from applications on bridges in Australia and Portugal, tea plantations in India, grain elevators in Argentina.
Lindapter is the world's innovator of steelwork clamping systems, eliminating the requirement to drill or weld steel. In comparison to traditional connection methods, Lindapter solutions allow rapid installation, significantly reduced costs whilst preserving the integrity of the steelwork.

Play Video

Download a datasheet