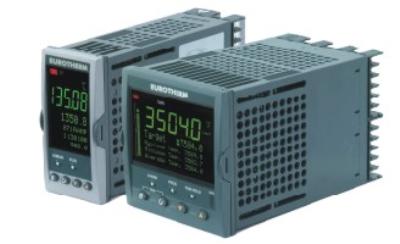 The 3000 series offers precision control for On / Off, Valve positioner or PID applications be they temperature, pressure, flow or any other process. A simplified set-up, low cost PC programming tool and a 3 year warranty combine to offer a low cost of ownership.
Features include
With the emphasis being on simplicity and available in four standard formats, the 3200 range provides precise temperature control with a host of options. A simple 'QuickStart' code is used to configure all of the essential functions required to control your process
The 3200 has a host of advanced features including heater failure detection, timer, setpoint programmer and a recipe feature that is unique in this class of product.
The 3508 and 3504 offer much more than temperature control – advanced features and options make them capable of small machine control.
They provide flexible I/O options to control and measure a multitude of processes – temperature, potential, humidity, flow, pressure, level, viscosity, additive dosing and many more.

Play Video

Download a datasheet