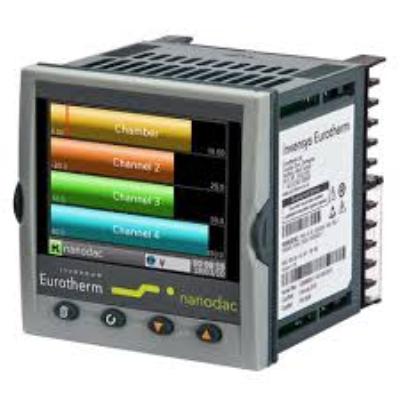 The nanodac recorder/controller offers recording, control and profiling in a compact ¼ DIN panel mount format. Four high accuracy universal inputs for data recording and networking over Ethernet or via a web server make this a truly versatile instrument.
Features include
The recording functionality within the nanodac instrument contains decades of knowledge and understanding of the requirements of capturing and storing electronic data. We understand that different applications have different needs and the nanodac recorder can store your information in either open CSV format or in a secure, check summed format to protect data integrity. Whichever format you choose for your process we have the tools to help you keep this data safe; get it to the place you need, and in the format you require.
50MB Flash memory for data storage
8Hz sample and recording rate
Secure, binary data (UHH) or open (CSV) data files
4 universal input channels (8 optional)
30 additional channels for use as mathematical functions, Modbus inputs, totalisers or counters.

Play Video

Download a datasheet