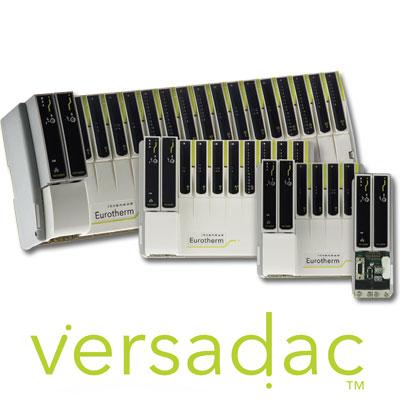 The versadac recorder delivers versatile data management in a scalable form that saves installation costs, optimises ongoing operations with easy management of secure data recording and archiving strategies. Furthermore, it can grow with your needs – easily add further I/O or software features in the future.
Features include
The versadac recorder is designed from decades of in-depth knowledge and understanding of how to keep data safe. Advanced recording and archive strategies are supported by comprehensive and secure user access options to give you complete peace of mind that valuable process data is secure and available when and where you need it.
Once recorded, the versadac recorder gives you a wealth of options to further process and manage data. A rich library of mathematical functions and application specific blocks enable you to make more sense of your data without additional instruments. Recorded data is archived over the Ethernet and can be made available anywhere on the network, or using the Eurotherm Online Services (EOS) Director, available on any web-enabled device via secure access. The recorder can be viewed and operated from a PC anywhere on the network or using the user-friendly optivis operator panel.
The versadac recorder comes with a choice of base sizes and wide selection of I/O modules to ensure you get the right fit for your application. Installation can be closer to the point of measurement and integral serial and Ethernet comms with multiple protocols available enable quick and easy integration into wider systems. versadac has a compact form to save precious panel space and a single unit can replace multiple traditional recorders with up to 30 recording groups handling up to 30 simultaneous batches – dramatically reducing the cost of installation.

Play Video

Download a datasheet