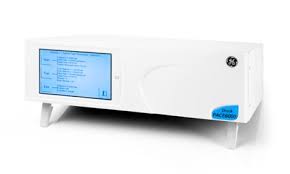 A new generation of modular, high precision Druck pressure controllers & indicators, designed for ATE and test bench applications.
Features include
The Test Program option provides a facility for creating, storing and executing numerous test procedures within the instrument itself. This is particularly useful for longer, more repetitive and laborious procedures requiring manual inputs for rapid prototyping, manufacturing and life cycle testing. Test Programs can also be transferred to a PC using a mass storage device for further editing, and copied back from the mass storage device to the instrument.
Leak Test applies a test pressure(s) to an external system connected to the instrument to determine the magnitude of pressure variations due to leaks. This application sets the test pressure and a dwell time to eliminate potential adiabatic effects at the test pressure and the leak test time period. On completion, the display shows the Start Pressure, End Pressure, Pressure Change and Leak Rate.
Switch Test automates the testing of pressure switch devices. Following the test, the display shows the pressure at which the contacts open and closes, and the switch hysteresis. Switch Test Task can also be set to loop (n) times to exercise a switch or capture switch toggle max, min and average values.
The analog output option can be programmed via the setup menu screen to output a signal proportional to the instrument range selected. This allows the instrument to interface with PC or PLC I/O cards, remote displays, chart recorders or other data logging equipment.
Burst Test is a brand new application for the PACE Series designed primarily for manufacturers of pressure rupture discs, other safety critical devices, even medical products where it is important to accurately measure the exact point at which the elastic limit or point at which the device will rupture or burst will occur.

Play Video

Download a datasheet